Discussion Starter
·
#1
·
I've posted this up on xpowerforums, so for some this will be a repeated post.
I bought a MK2 zs 180 two weeks ago, and it was supposedly in firefrost.
The car didn't come with an extreme rear spoiler, so I bought one off ebay and took it to a recommended bodyshop to have it sprayed.
The bodyshop took the paint code from my door (CEV which is firefrost) but the bodyshop said that my colour wasn't firefrost, and they'd have to custom mix the paint. Their firefrost swatches didn't match either.
I took the car to Executive motoring and both Andy and Ralph are in two minds as to whether it is firefrost too, with Andy owning a firefrost car too.
The 180 is a 2004 Longbridge registered car and came with only 9000 miles and one previous owner.
Executive Motoring have entertained two possible ideas - it's either a one off tester colour that MG put on the car at Longbridge with a view to bringing it out as an MG colour option which never came about, or it's some kind of monogram colour, possibly garnet. Its definately not aurora, but it does flick between subtle shades of orange and firefrost red.
These are the Autotrader photos that the dealership took to advertise it....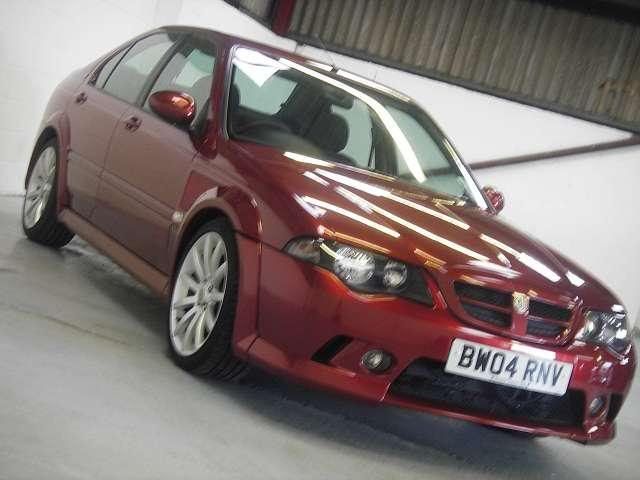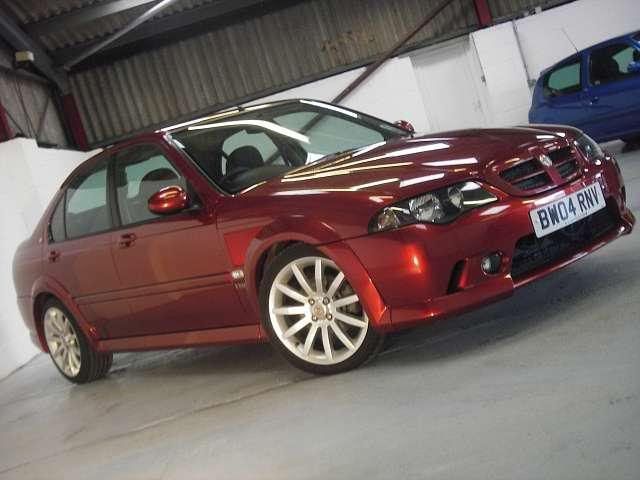 And these are the photos I took after washing it at home.....
Can anyone help me with the history of this car, and tell me your opinions on the paint colour. I'd be happy to PM my chassis number etc if it would help trace what's gone on with my car