Discussion Starter
·
#1
·
Hello everyone,
This is my first post so hi to everybody on here. Not the greatest way to start my time on here but I've got some major problems with my wee ZR. As it was idling in my drive, the revs died away and the car stopped.
£200 later and the diagnosis from my local Vauxhall dealer was that it had jumped the teeth and sent the timing out. After quoting me £2500 for a new engine and taking £200 for diagnosing the fault, I decided to take the car away.
A mechanic mate of mines doesn't seem to think the damage is as drastic as the dealer made out. They very kindly left the engine stripped down and dumped it in the boot. I've taken a few pictures in the hope someone on here can see how bad the damage is. I know that the main bits when this happens are the gasket, valves and pistons.
This is whats left of the valves so I definately need these replacing.
Am I right in assuming that the pistons should have grooves cut in them already for the valves to sit flush with? From left to right as you look into the engine bay. Only the 2nd and 4th have any marks in them.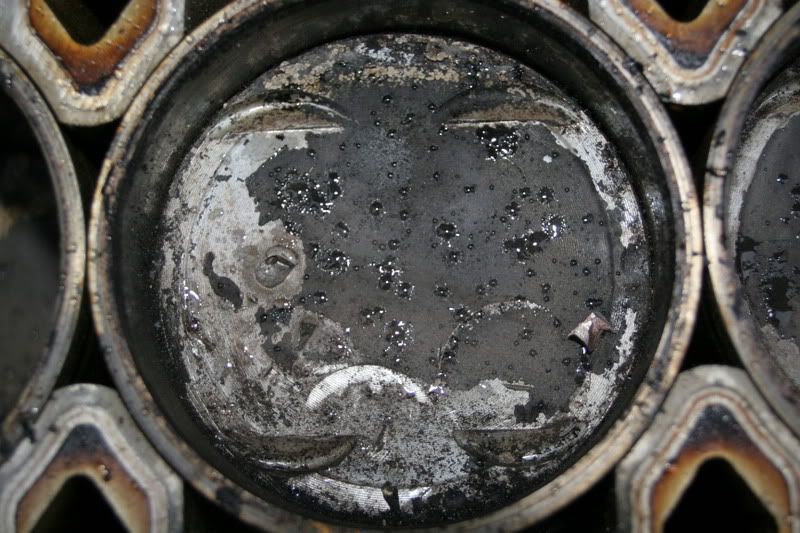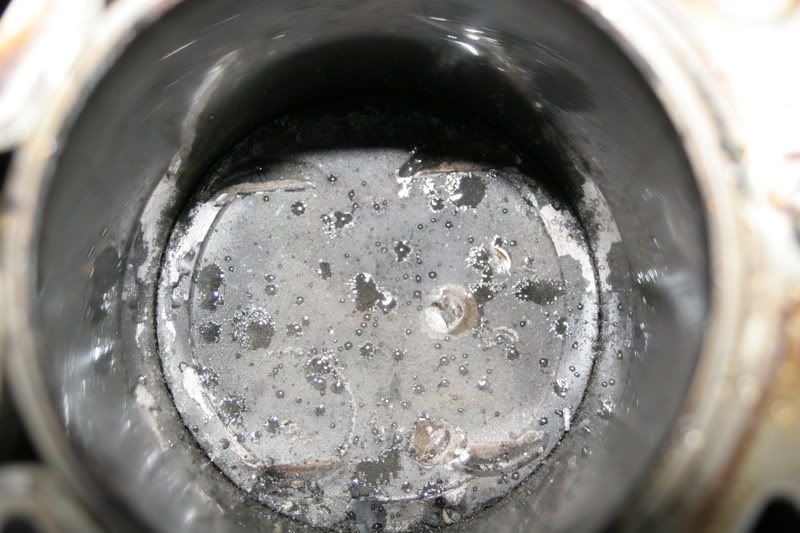 And how they gave it back to me.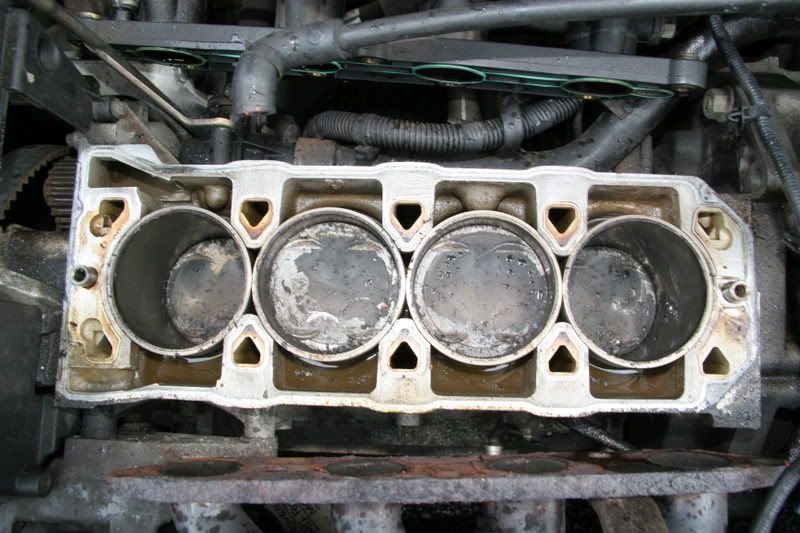 So I suppose the question is, can it be fixed without having to spend a fortune on a new engine? Sorry if this is a bit of a long winded post but I'm hoping someone out there with some mechanical know how can help.
I can get all my parts at trade prices and I know a couple of mechanics at work who can do the work.
Cheers folks.