Oh boy do I feel guilty now - I've sold the F
Afternoon all,
It is with sadness that I have to announce that I've just this minute sold my MGF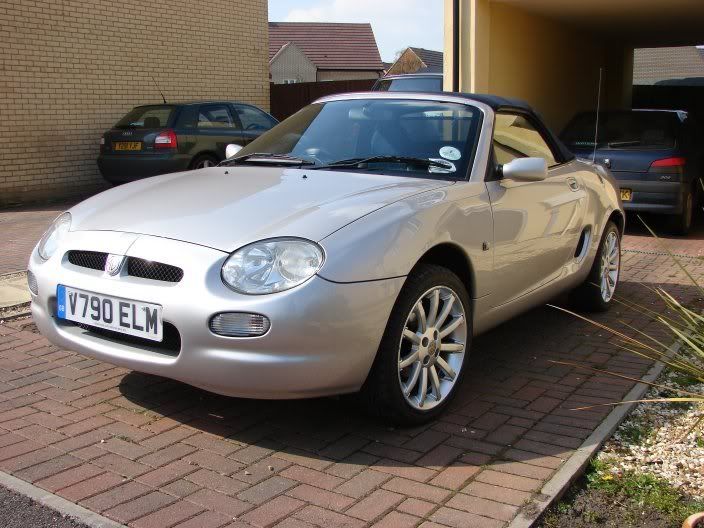 It was on ebay since last thursday and was sold to the 3rd viewer today - after turning town a lower offer from the first viewer - I had 38 watchers at the last count - it was proving very popular!!
Its now sat under the carport ready to be taken away by the new owners later this week...
Its been great to have it for nearly 4 years with obviously a few things going a bit haywire on it but thats the joy of owning one isn't it
A big thanks to everyone on .org for many hours of natter and all the help when I've needed it.... I'm sure I'll still pop in occasionally to make the odd comment...
I'm sure you'll be wanting to know what the replacement is going to be... well, once I find the right one, its going to look a bit like this
I'm being a bit picky on which colour, engine, alloys and interior I'm after so it might be a few weeks until I post the 'replacement' picture...
Well - hope you don't hate me for switching and becoming one of those "beamer" drivers...
Cheers
Chris