PLEASE NOTE. Unless I mark a disc with "run out" then I definitely have plenty left in both coatings!
**
If you have saw my social media posts you will be aware of this, I did a group buy for Mtec discs here in Northern Ireland and unfortunately over a dozen people dropped out, one did a PayPal refund after ordering nearly £800 quids worth of discs, and one individual passed away leaving me with an absolutely massive stock of over 90 sets of ordered discs that arrived and I'd paid for.
I've managed to make use on several of my own project cars and have enough spares to last for years to come, so none the less I'm selling them on as I'm loosing my heated storage come May and I'm down to about 60 sets now.

Couple of examples, first is 282mm in black coating and then I've also some 75 discs in black and silver coating.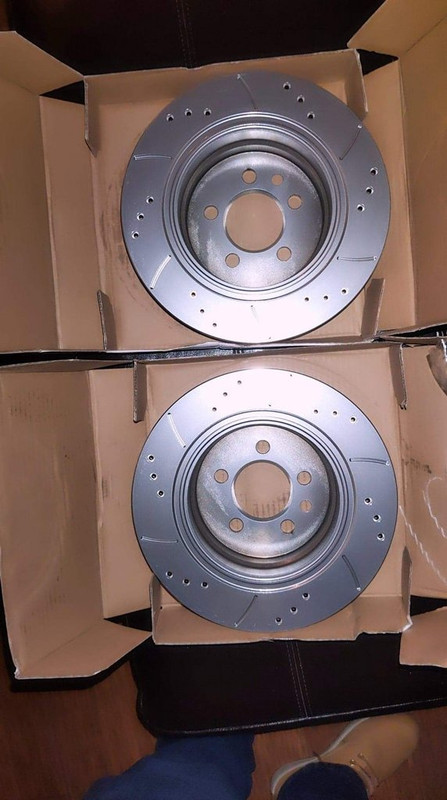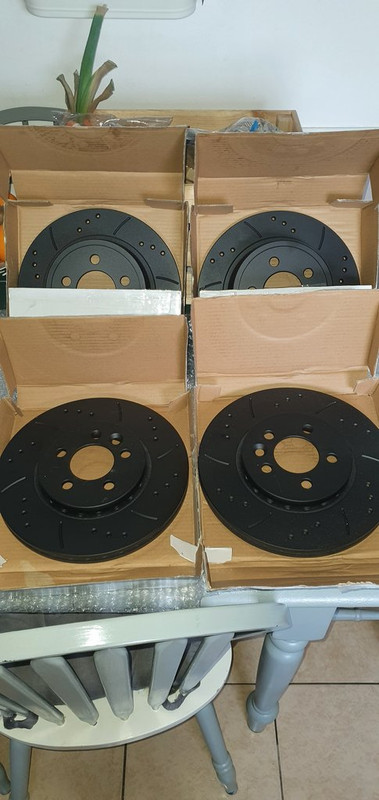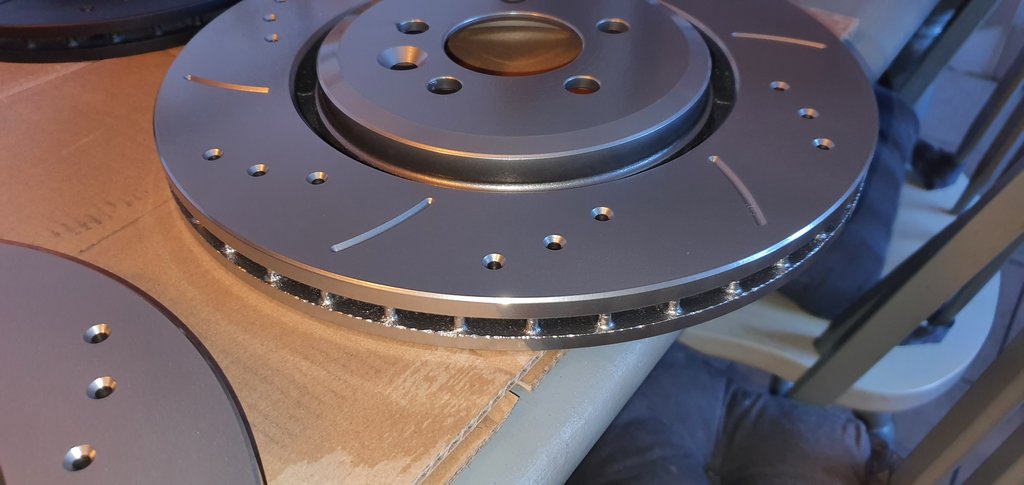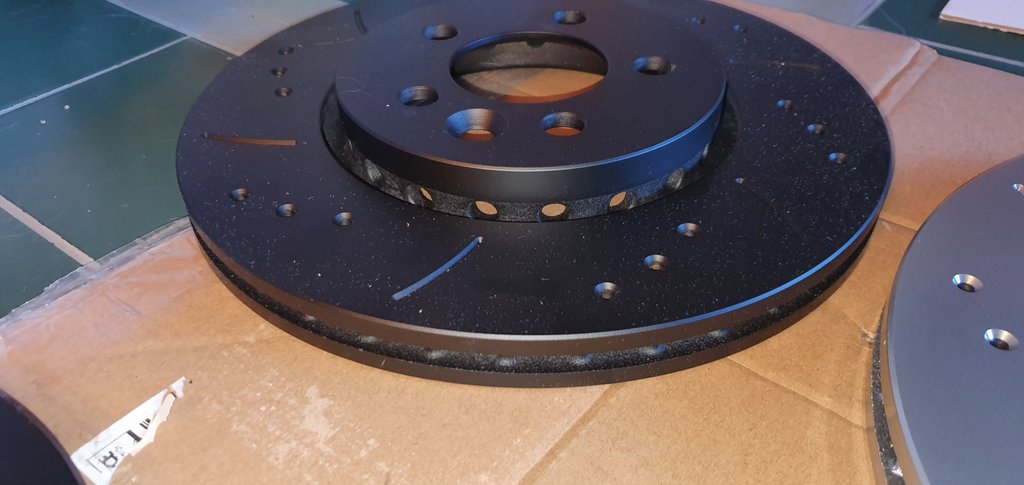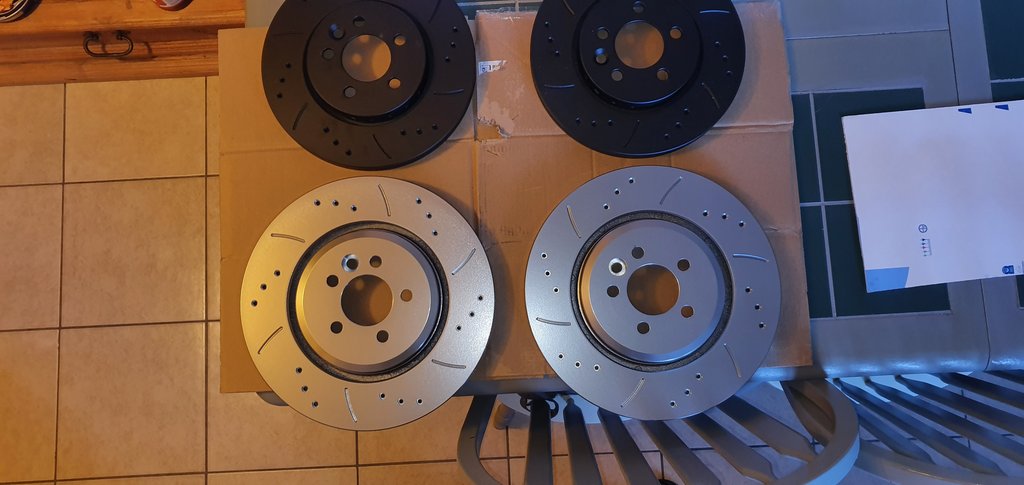 So hopefully this is useful to some on org forums, this is what I have remaining, and I do have plenty. The prices are exactly the same as what the group buy was, in fact because I'm covering postage for a 2nd time at my own expense I actually am loosing out about £8 per set.
All prices include UK delivery and obviously coatings where already paid for at £14 each per disc, so there's a good saving here. Especially if you compare the same items on ebay. These are just discs, no pads.
Rover 200 / 25 / 45 / Streetwise / MG ZR / ZS (MTEC867)
Front 262mm (SOLID) - Drilled and grooved
BLACK or SILVER coating
RRP £73.00 My price £57.00
Rover 200 / 25 / 45 / Streetwise / MG ZR / ZS (MTEC510)
Front 262mm (VENTED) - Drilled and grooved
BLACK or SILVER coating
RRP £75.00 My price £60.00
Rover 200 / 400 / 25 / 45 / Streetwise / MG ZR / ZS (MTEC377)
Rear 239mm - Drilled and grooved
BLACK or SILVER coating
RRP £71.00 My price £54.00
MG ZR 160 / ZS 180 - (MTEC1125)
Front 282mm (VENTED) - Drilled and grooved
BLACK or SILVER coating
RRP £113.00 My price £85.00
MG ZR 160 / ZS 180 (MTEC1224)
Rear 260mm - Drilled and grooved
BLACK coating or SILVER coating
RRP £77.00 My price £58.00
Now I also have some other ones in the mg rover range
MGF / MGTF (MTEC019)
Front 240mm - Drilled and grooved
BLACK coating or SILVER coating
RRP £65.00 My price £56.00
MGF / MGTF (MTEC768)
Rear 240mm - Drilled and grooved
BLACK coating or SILVER coating
RRP £70.00 My price £58.00
MGF / MGTF (MTEC1185)
Front 304mm - Drilled and grooved
BLACK coating or SILVER coating
RRP £91.00 My price £78.00
Rover 75 / MG ZT (MTEC965)
Front 284mm - Drilled & Grooved
BLACK or SILVER coating
RRP £83.00 - My price £69.00
Rover 75 / MG ZT (MTEC966)
Rear 280mm (solid) - Drilled & Grooved
BLACK or SILVER coating
RRP £77.00 - My price £60.00
Rover 75 / MG ZT (MTEC1306)
Rear 276mm (vented) - Drilled & Grooved
BLACK or SILVER coating
RRP £86.00 - My price £71.00
MG ZT 190 / 260 (MTEC1305)
Front 325mm - Drilled and grooved
BLACK or SILVER coating
RRP £125.00 - My price £98.00
Colin