Discussion Starter
•
#1
•
Suspension and steering
All versions: Metros do not have standard springs and dampers. They use a 'hydragas' arrangement, where fluid and gas are compressed to provide suspension. Mk1 and Mk2 Metros have separate units in the front, and two joined units at the rear. Mk3s and Rover 100s are connected front and rear as well. Some cars look very low, or not level, on their suspension. Some garages have facilities to pump them up, and this shouldn't be too expensive- search on the internet for
The Hydragas Register
to find one in your area. Some versions do use dampers as well as hydragas.
Front and rear suspension should be greased at every service, if this is not done then wear is common on the rear radius arms.
Practicality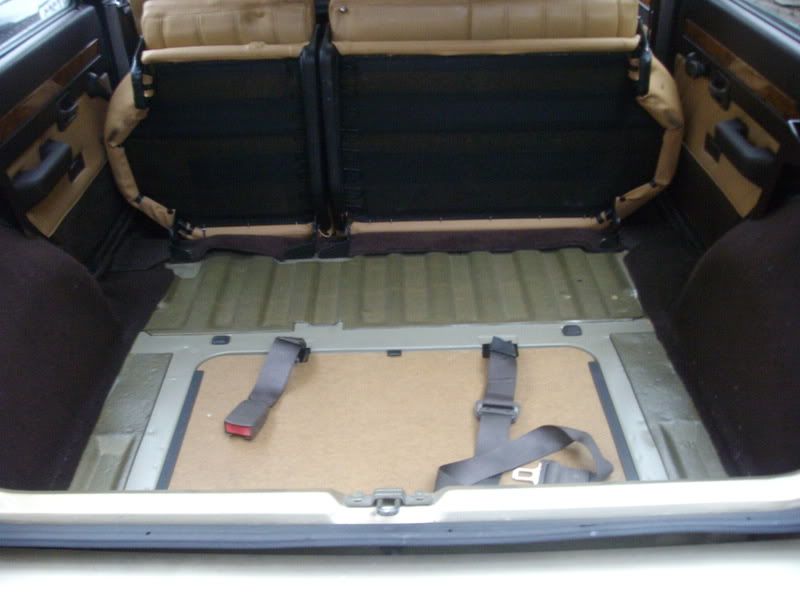 Bootspace is surprisingly good and access is fantastic due to the hatchback with a low loading lip. The seats fold forward and forward again, making the boot very usable. There is also storage in the door bins, glovebox and the higher spec models have a box or spaces for cassette storage in the centre console.
The Metro is a lot narrower than modern cars, making it fantastic for throwing round country lanes although does mean they feel quite cosy inside as well- some people will like this, others won't.
Engine and gearbox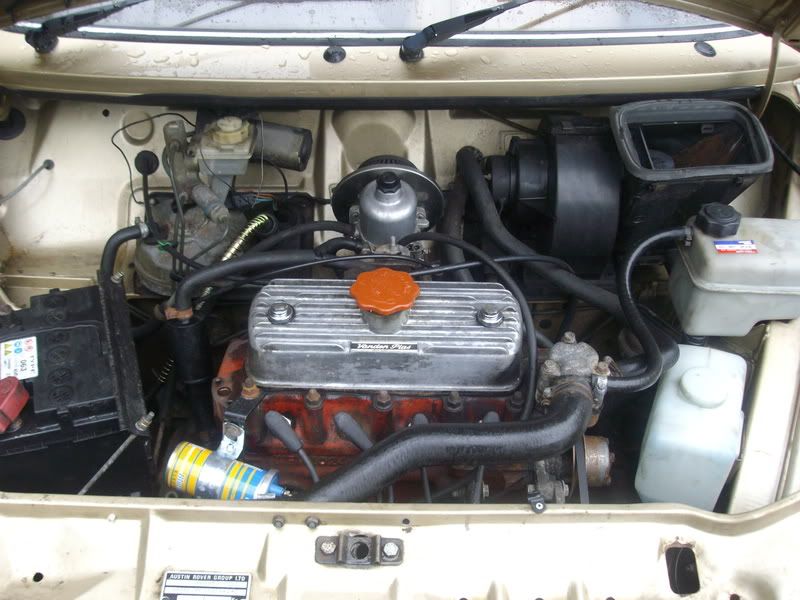 The Mk1 and Mk2 cars are fitted with the A-series engine. It used to be common practice for Mini owners to swap the engines into their Minis, but this is now frowned upon by most car enthusiasts since the early Metros have become classics in their own right. The A-series is generally reliable and easy to repair although the in-sump gearbox can cause trouble, so check all gears and make sure it doesn't jump out of gear. The A-series is prone to oil leaks and don't expect it to do much more than 100k without needing a rebuild. That said, parts are readily available to do a rebuild and the job is quite rewarding.
Automatics
The Mk1 and Mk2 Metro featured the Automatic as a separate model, or as an option on the Vanden Plas. The Mk2 Automatic continued into the reign of the Mk3 for a time, while Rover were sorting out an Automatic gearbox for the Mk3. Mk3s and Rover 100 Autos use a CVT (continuously variable transmission) setup, where the power is transferred by belts. These do not change gear as such, which means you are always in the right gear all the time. In my opinion they drive very well.
Mk3 Metro and Mk4 (Rover 100) use Rover's K-series engine, usually eight valve but some are twin cam 16v. Again, these are generally reliable. Things to watch out for are head gasket failure and on carburetter models, there's a diaphragm in the side of the carburetter that can fail and cause running problems.
Another running problem that affects all models is the petrol filler pipe splitting, causing road water to enter the petrol tank.
Wheels and tyres
Mk2 Metros and some Mk1s use 'Metric' wheels and tyres. These are 315mm rather than the size given in inches. Tyres are expensive (around £75 each or £200 per set), but part worn fairly new tyres already fitted to wheels turn up on eBay. However, a set of 12 or 13-inch wheels will mean more tyre choice.
Bodywork
All models are prone to rust, although some will be far worse than others depending on use. Front jacking points and rear subframe mountings are common rust spots, but check everywhere. On Mk3 and Mk4 the rear arches are a weak point, and Mk1 and Mk2 will go on the front valance, although the latter is more cosmetic than anything else. Remember that a current MOT only means the car met the minimum requirements when tested.
Model guide
Mk1- 1980-1984. Features the early bonnet and headlight arrangement. MG and MG Turbo versions launched in 1982, along with the posh Vanden Plas and the base model City. Hydraulic clutch, points igntion. Early versions were called 'Mini-Metro', but they became Metro in 1982.

Mk2- 1984-1990. Features a revised front end, and now available in 5-door forms. Cable clutch (self adjusting cable), electronic ignition. 1987-on cars lost the Austin badges and were just badged as Metros, but MG versions were still badged as such. Vanden Plas now only available as five door, and had a leather option on Gold and Oporto red cars, and manual VPs now share the MG engine. 1989-on cars run on unleaded petrol but many earlier cars have been converted by owners.
Mk3- 1990-1994. Features the new 'K-series' engine, and badged as a Rover. Still quite popular on Britian's roads. Great fun to drive and even the 1.1 cars are surprisingly nippy. MG is replaced by GTa, and later the GTi. Carb or fuel injection available, both are quite reliable.

Rover 100- 1994-1998. Facelifted version of the Mk3 Metro, and rebadged as the Rover 100 series. Carb fed versions dropped, so all 100s have fuel injection. Early 100s are badged as '111' and '114'. here the last two digits relate to the engine size, so a 111 is a 1.1, a 114 is a 1.4 and a 115d is a 1.5 diesel.
Specials editions
Austin Metro Vanden Plas 500 - special edition of 500 top spec cars to celebrate 500,000 Metros. Based on the Mk1 Vanden Plas but with leather as standard, alloys and a few other luxuries. All in black.
Austin Metro City and City X - Base models below the rest of the range- the X meant a rear wash/wipe and a couple of other toys.
Metro Advantage (Mk2) - nice lookers with cross-spoke alloys, body colour bumpers and white stripes, choice of British Racing Green or Cherry Red. 3-door only, grey interior, 63bhp 1275cc engine.
Rover 100 Kensington and Ascot - don't be fooled by the posh names- these aren't particuarly rare. 1120cc K-series engine, some specs had body-colour bumpers, sunroofs, and other options.
Please post below if you have anything to add, or any questions to ask.