How to - Fitting a new exhaust. Picture Heavy
Well, guess what I was up to today in the rain and snow?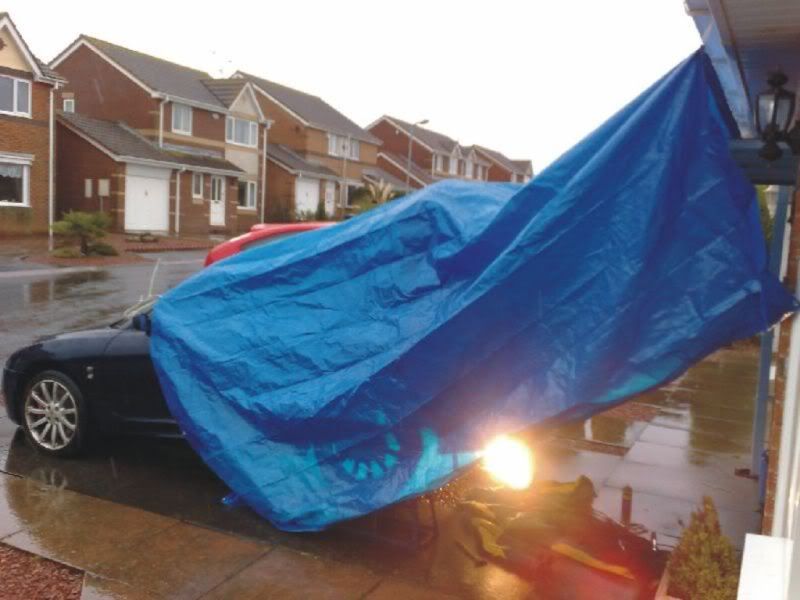 Yep, fitting a new awning to the TF. Just me and my TF and a campsite MMMmmm.
Well actually, I got Psd off waiting for the rain and snow to stop. Been waiting since yesterday. So I found a a use for the extremely large tarp' that I bought in a Halfords sale (new it would come in handy.
Reversed the car up onto the ramps and erected the makeshift cover. That and the 1Kw light kept me dry and warm.
So first I soaked my nuts in penetrating oil, then I thought I better get on with the car :hyper: .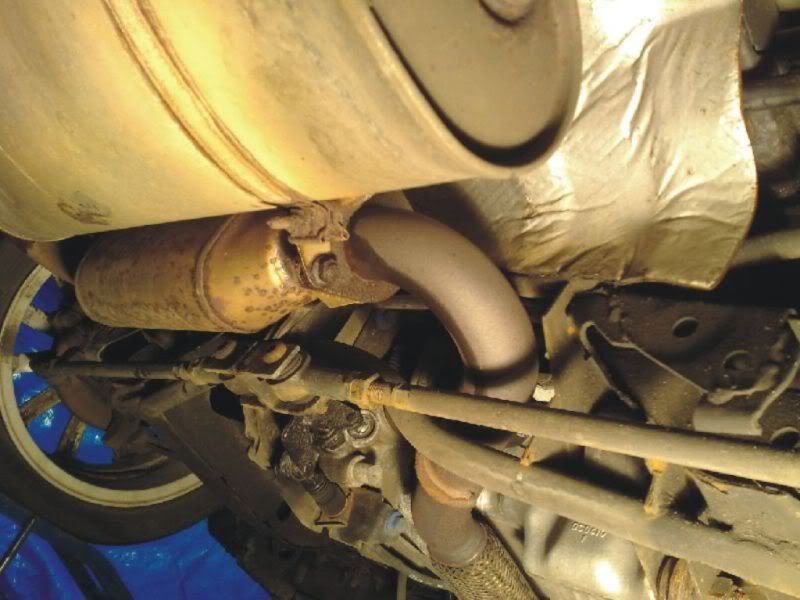 This is the other joint (back box to Cat). I decided to leave this one after I discovered all the nuts were well and trully seized.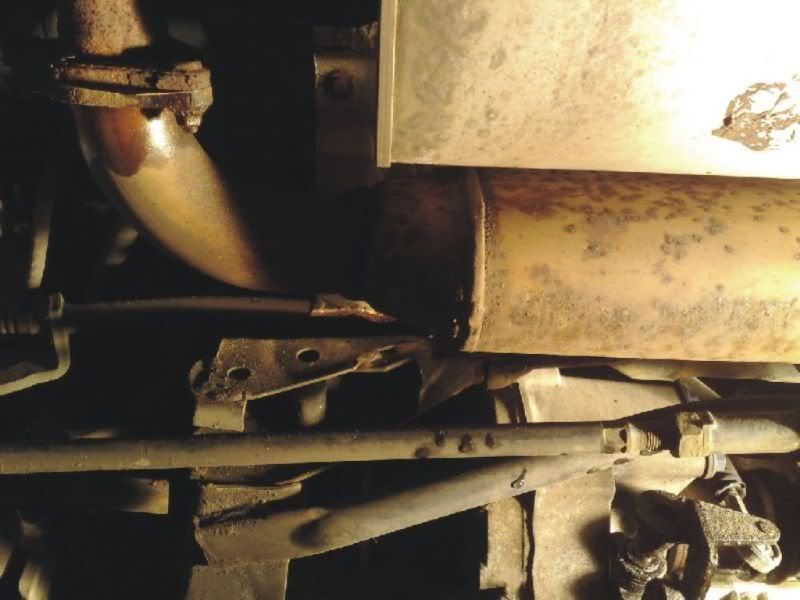 The easing oil didn't work, so I ended up drilling down the side of each nut, hitting with a cold chisel, hammering a socket on and then relying on brute force. It did the trick.
A lot of people just gind the nuts off, but there is very little space and I forgot to buy some discs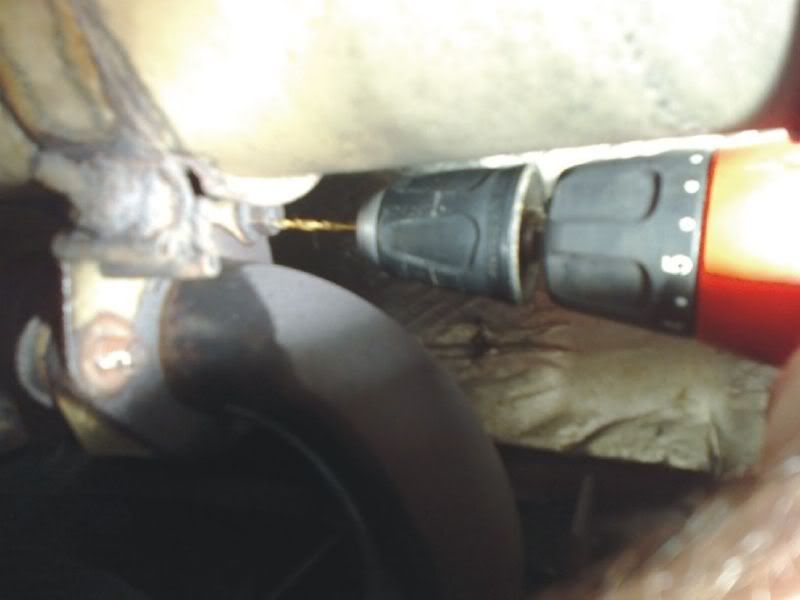 It is well worth removing the O2 sensor from the Cat pipe at this point, if you can. I couldn't. It was well and truly seized on.
Here is a better view of it. It is a 22mm nut but there is hardly any room to get any weight behind the spanner.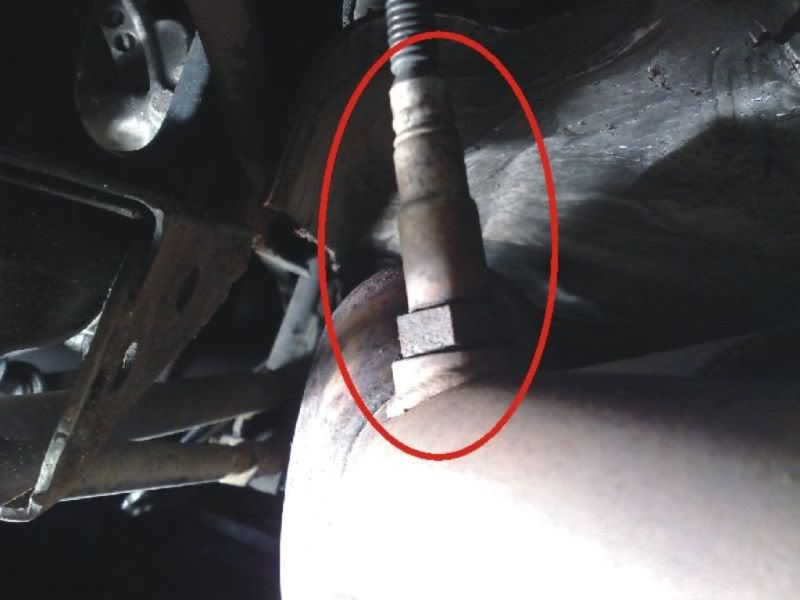 For these reasons I unplugged the sensor up just beside the ECU. You need to unplug it and then disengage the socket from the metal bracket (just pull it upwards wit a bit of force), which allows the cable to pull through to the exhaust. This allowed me to use a lot of force to remove the sensor once the exhaust was removed. Spanners work much better when you are standing on them.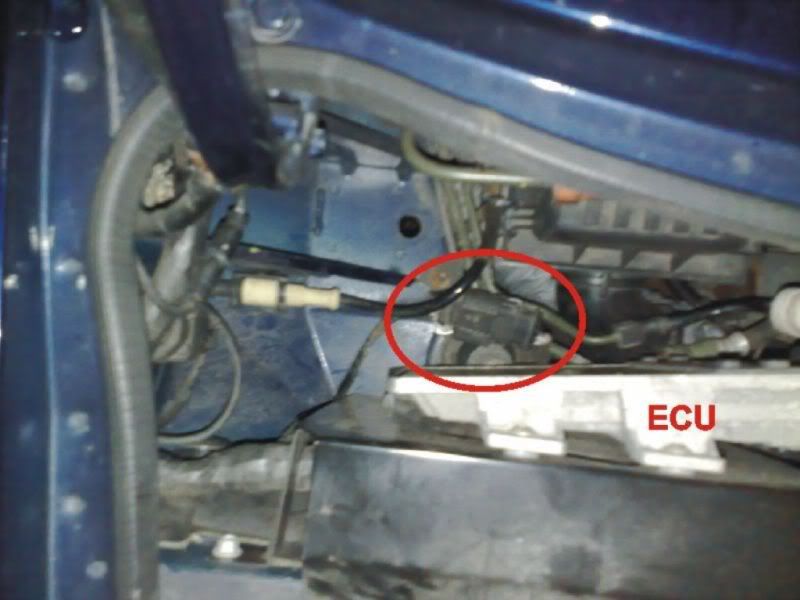 Once this is disconnected and the 3 nuts are removed it is a case of seperating the flanges (you need to bend the lugs from the bracket that holds the backbox strap in place). Once the flange is seperated you need to unbolt the backbox offside hanger and remove it.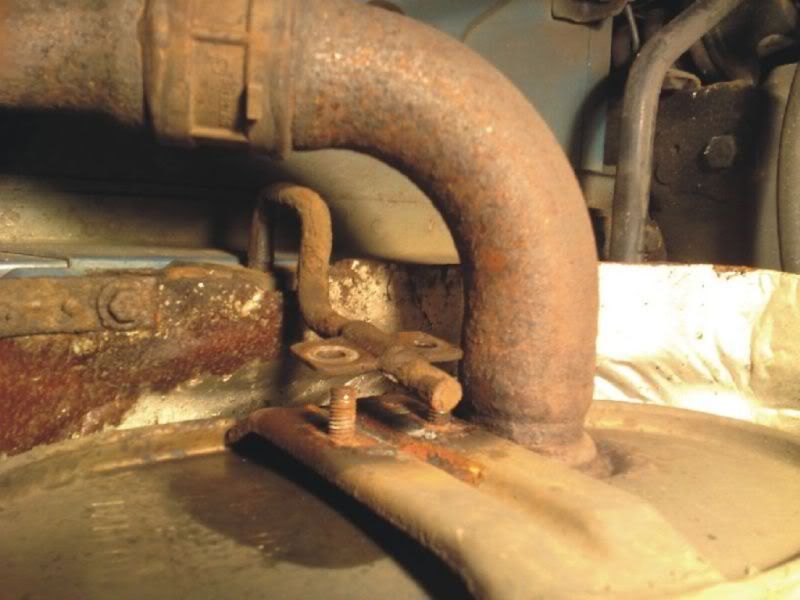 And then, using a suitable lever (I used a hammer handle) remove the hanger from the rubber.
Also, remember to remove the vacuum pipe from the exhaust emmision control valve on the offside exhaust pipe. It is just a rubber push on (or pull off) connection.