Discussion Starter
·
#1
·
Right, cars in for MOT on tues, and if it passes OK with not much spent, i may be considering selling up for something different.......still stick with Rover hopefully!
Anyway, the car is a 1993 214Sli, bodywork is pretty good, apart form a tiny bit of rust on the n/s/r and o/s/f (about 10p sized if that! Surface only by the look of it) Will have Full MOT (depending what it costs to get through on tues of course!) and a couple of months tax. Interior pretty much spot on all round, apart from the front and rear passenger seats having coke and some form of random substance spilled on them. Engine runs smooth and fine, apart from my dodgy gear changes! Its done just about 80k on original gaskets, but theres no loss of water/oil and temp always shows in middle of the gauge. Has PAS which is fine, 3 tyres are good, one has about 15mm of wear across the outside of it (no idea why! it was the spare that came with it, and it hasn't gotten any worse! But the rest of it is fine) and the current spare has quite a lot of tread, but had a nail in it, so would need repairing (£12ish?) Only pics i have of it are these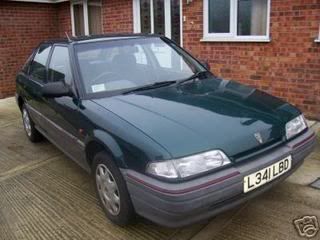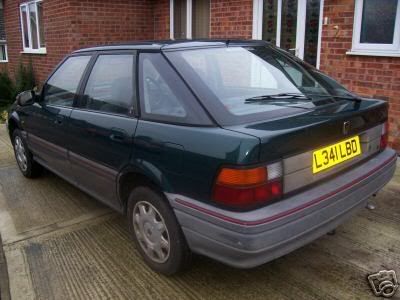 No idea what it would be worth? Would probably want another wedge 200, possibly a diesel? Im in a bit of a situation where every penny counts at the moment, hence possible change! I assume a diesel one would be cheaper to run?
Anyway, what do you guys reckon it may be worth? and what could i get for what kind of cash with another version of wedge? (not too keen on the bubble shape!)