Discussion Starter
·
#1
·
Hi everyone,
Somebody bought me a rather expensive "E-Lites" Electronic Cigarette for christmas this year, 80 Smokes worth of Tips, Cig & Charger but at the cost of £40.
I've managed to get ahold of a job lot of these (Different Brand). I've got 10 Packs left, Sold 20x Packs already.
As this isn't a perminant thing I am selling them very cheap in comparison to the usual UK Retailers, So far i've not found these nearly as cheap anywhere else.
The package you get is:
- 1x Battery/Atomiser
- 1x Very Nice carry case (In Black)
- 3x Filter Tips (1 Tip = Equivilant to 30 Cigarettes).
- 1x USB Charger for Battery.
It comes in the box on the left, And looks like the one on the right.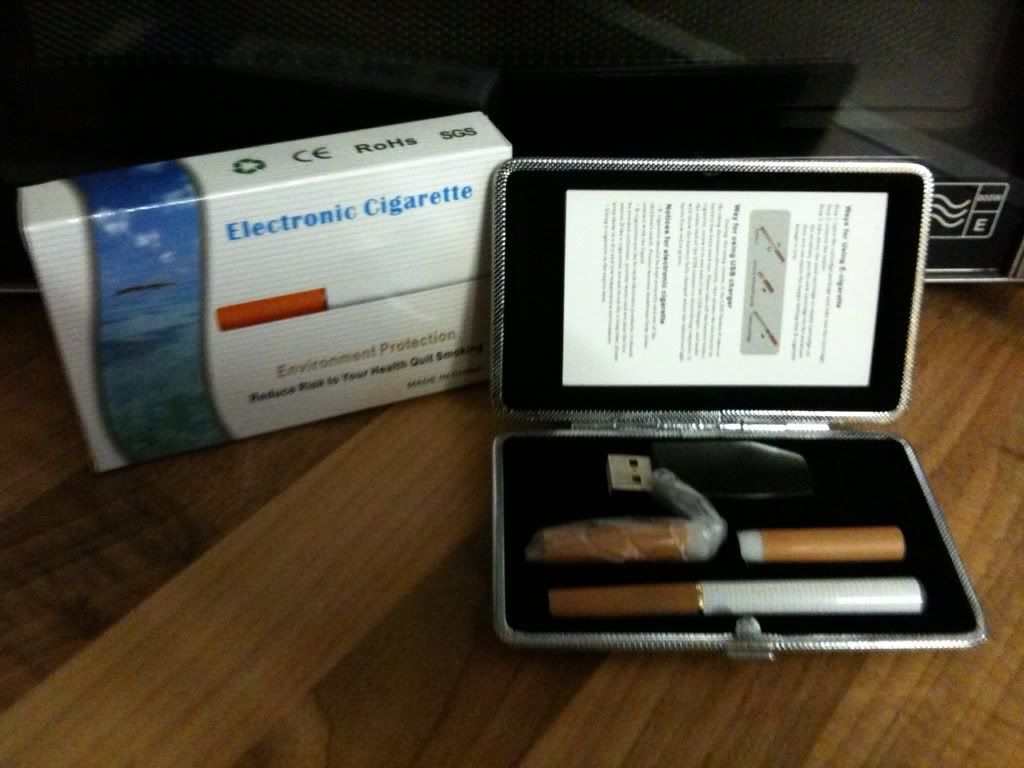 What you don't get in the package is the usual Tar, Carbon Monoxide or any of the other nasty toxin's you get in a real Cig.
If you havn't tried one of these then you will be pleasently supprised. They are without a doubt the best "Quit Smoking Aid" out there. You really get the feeling of smoking when using the product, It's light weight (Unlike the more expensive ones).
These are only £15.00 + £2.50 Postage (1st Class Recorded Delivery).
Refill/Tips are £2.10 Each, Currently waiting for more stock.
So to Summary:
- 90 Smokes + Starter Kit: £17.50 Posted.
Thats 90 Smokes for the price of 60 in the shops!
Small discounts available for multiple orders. Can also offer Wholesale discount for 30+ Units.
I have these items here in my posession now, Don't be suckered into Ebay's "Hong-Kong" items for £1 less than mine, Thats where i got them from and i ordered them December 1st 2011, And Got them delivered today!